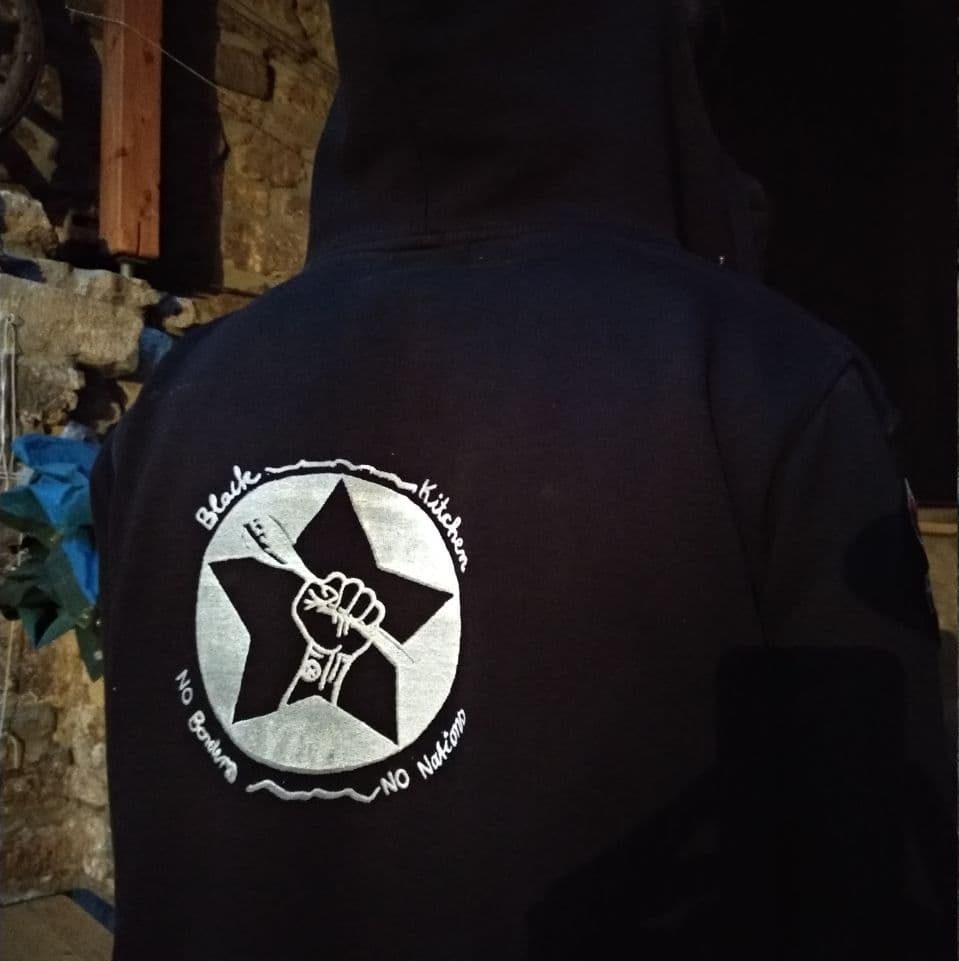 Lange ist es her, dass sich was auf dieser Homepage getan hat. Das hat viele Gründe. Und dazu zählt nicht, dass wir zwei Jahre geschlafen haben – zumindest nicht überwiegend. Nein, Menschen haben viel Zeit, Energie und Nerv in interne Prozesse gesteckt. Z.B. wurden einige Gruppen-interne Hierarchien angesprochen und bearbeitet, wir haben uns neu strukturiert, sind geschrumpft und dann ist da noch diese Pandemie. Natürlich gab es trotzdem mehrere, kleinere Aktionen in den letzten zwei Jahren. Und wir schauen zurück auf tolle kooperative Kocherlebnisse.
Vor kurzem hat eine bekannte Designerin das BK-Logo aufgepeppelt und daraus eine Siebdruck-Vorlage erstellt. Zusammen mit ein paar motivierten Menschen wurden so schöne Pullis, Schürzen und Patches bedruckt. Der Aktionskochsommer kann also kommen.
Vielen Dank, an Alle beteiligten Personen!
————————————————————————————————————————————————
It's been a long time since something happened on this homepage. There are many reasons for this. And those don't include much sleeping, mostly. No, people have instead put a lot of time, energy and nerves into internal processes. E.G. some intra-group hierarchies have been addressed and worked on, we have restructured ourselves, have shrunk and then there is this pandemic. Of course, there have still been several, smaller actions in the last two years. And we look back on great cooperative cooking experiences.
Recently, a well-known designer spiced up the BK logo and created a screen print template from it. Together with a few motivated people, beautiful sweaters, aprons and patches were printed. The action cooking summer can therefore come.
Many thanks to all the people involved!